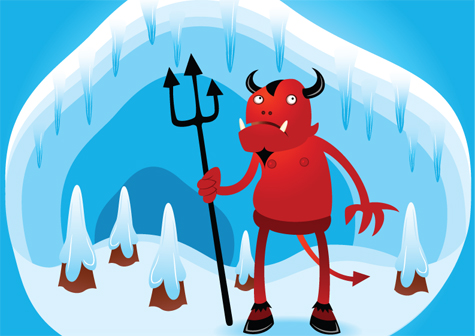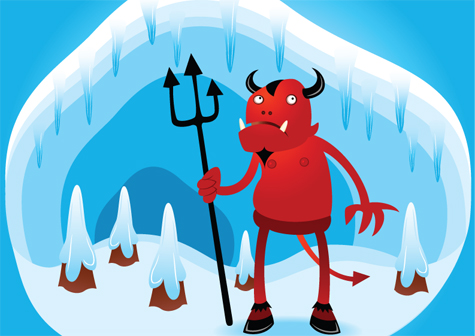 An alternate title for this one could be "Hell Gets a Cold Front From the North". Not exactly frozen over, but a little nippy.
I decided to check out the MIW show in Mounds View, MN on Friday night. Mostly to see K-Train return to action, but the other big reason was the poster looked like something I would have seen ten years ago. A lot of the guys I either worked with, or I went through wrestling camp with were on the card, including Daryl Hall, "Playboy" Pete HUGE, Mitch Paradise, Hoofer, Storm Wolf, and co-promoters Tim Larson and Terry Fox. There were also a couple of fans I recognized from the old days, and I finally met photographer Wayne McCarty in person after sharing links for the past year or so.
You probably recognize Terry Fox's name from previous stories as one of my wrestling trainers. One thing a good wrestling trainer will drill into your head is "always bring your gear". In the same way that I can't cross the street without looking both ways, and can't drive a car without putting on my seatbelt, it would be extremely hard for me to go to an indy show without my gear. Luckily I was able to locate most of it between the garage, a box under the bed, and a box in another bedroom.
So knowing that fact, what happened next should have been something I would have seen coming.
K-Train: "Hey Terry. You know Darin must have brought his gear, right?"
Terry Fox: "Hey Doc, do you have your gear with you?"
Me: "Uhh…. I uh… yeah."
Terry: "Good. You're in the Robert's Rumble"
Me: "….."
The "Robert's Rumble" (we were at Robert's Sports Bar after all) is a battle royal with WWE Royal Rumble style rules. Start out with one wrestler, add another wrestler every 30 seconds, add heat and stir. Like any other battle royal you get eliminated by getting tossed out over the top rope.
It was the main event and the last of nine (!) matches on the card, which on this particular night meant it the wasn't starting until nearly midnight. I came out about in the middle of the pack. After a couple of eliminations we were down to K-Train, Daryl Hall, Hoofer, Pete HUGE, Mitch Paradise, one or two newer guys, and me. Seemed like old times. The final three were me, Pete, and K-Train. Pete tossed me out, and then K-Train tossed him out to win the rumble.
Overall an interesting and unexpected night. The last time I had put on the gear was December of 2001 at the Main Event in Fridley, MN, where K-Train defeated me for the MIW TV Title.
While I wouldn't call this the start of a comeback (there are a lot of things that would have to fall in place for that to happen), it just goes to show you that anything can and will happen in the wrestling biz.
[Update 3/17/09]
Wayne posted some pictures from the show on his blog. You can see them here.