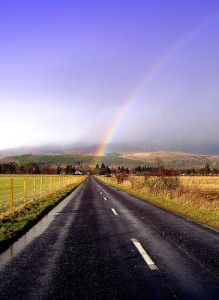 On Saturday Jan 8th 2011, I helped out as a referee at the MIW show in Chanhassen, MN. Luckily, I got to work the main event of the night (actually, it was a request, not luck, but I felt privileged that they wanted me for their match).
The main event that night was Brody Hoofer vs. "Playboy" Pete Huge, with the stipulation that the loser had to leave MIW (and presumably wrestling).The event ended up selling out at the American Legion, with more than a dozen fans being turned away due to the inability to squeeze anyone else into the room (a.k.a. fire code).
Back in 1998, when I was still in the Eddie Sharkey/Terry Fox wrestling training camp near Minneapolis, MN (see Part 1, Part2, and Part 3), two of our new trainees were Pete and Hoofer (I think Pete started first, but I don't know what the gap was between them). They ended up being ready for a card in the bright lights, small city of Spooner, WI around the same time, so they had their first match against each other there in Feb 1999. At the time, I think Pete was going by the ring name Damien Navarro, and Hoofer was Big Daddy Hoofer. I was on the card also, probably against the Mighty Angus, and I'm almost certain I witnessed their first match. After a twelve year feud, I may have also seen their last match.
At the end of a great contest that included some of the moves and counter-moves used in their very first match, with the crowd exhausted and getting more than their money's worth, with a long string of false finishes behind them, Pete was victorious and Hoofer was forced to leave the world of professional wrestling.
Although he didn't get the win, he got the girl (Pete's valet Allison Wonderland), and he got even more respect than he already had. Besides the great reputation he has built over the years with his fellow trainees and his many opponents, tag team partners, and friends, and he has also earned the respect of many of this industry's greatest veterans like Honky Tonk Man, "Wild" Bill Irwin, and Road Warrior Animal, just to name a few.
It's the end of one road, and the start of another. Good luck to Hoofer in whatever dangerous hobby he decides to pursue next. I'm just happy I got to participate in both the beginning, and in the end, of Hoofer's career in professional wrestling.