On Saturday, I went up against James Dawson as part of MIW wrestling at the Chanhassen American Legion. Dawson has made a lot of progress in the few years that he's been wrestling. More experience doesn't always get your hand raised, as I found out at the end of the match. But I managed to bring the glove out for an appearance nonetheless.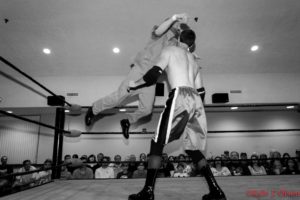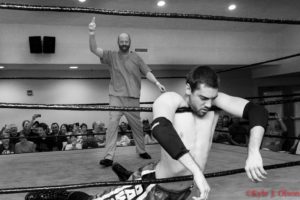 Dawson has a good future ahead of him. Maybe that will include me getting another shot at a victory.
Thanks to MIW for booking me, and to all the fans that came out.
Photo credit: Knocked Out Entertainment