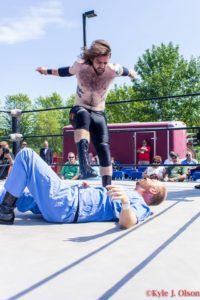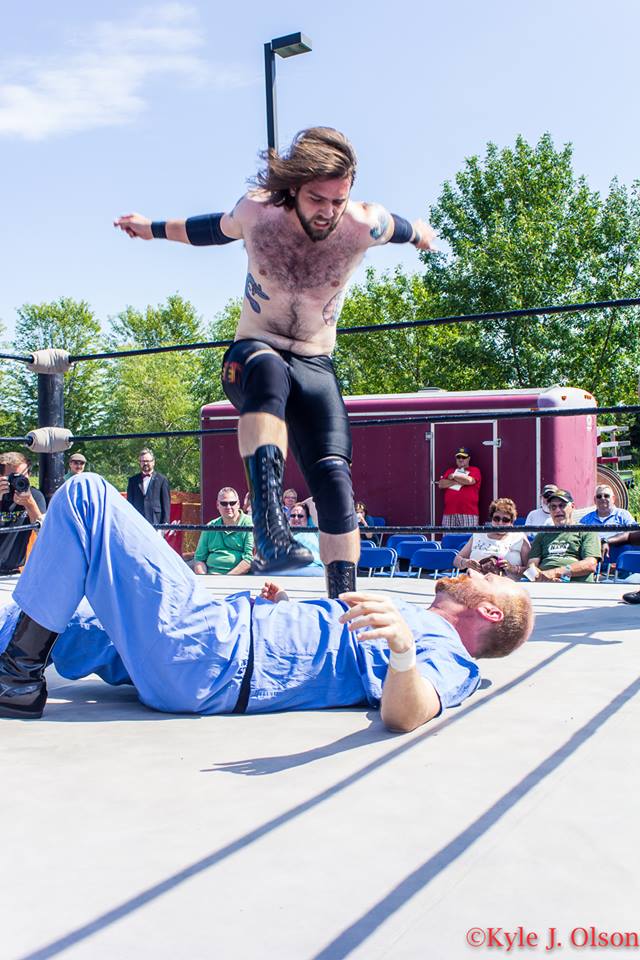 MIW put on a charity show in the parking lot of the Chanhassen American Legion on Saturday. I was scheduled to ref, but ended up wresting PJ Thorn in the opening match. It was an afternoon show, right in the hot sun on a very hot day, but I ended up coming out victorious.

And my little latex buddy came out for a breath of air.
Thanks to MIW for booking me, and for those that came out to see some wrestling action and support a good cause.
Photo credit: Knocked Out Entertainment